IPAF Operator - Boom Lifts, Scissor Lifts, Static Booms
Course Snapshot
Max No. Delegates

4

Validity

60 Months

Price including cerficate

£195.00
Additional Course Notes
Should you require a different category on any of the dates below, please contact us on 01752 485303.
As you can only book 2 categories at a time online with us, if you only require 1 category please also contact us on 01752 485303 to arrange, even if the date is unavailable.
Categories available

Course fees
1 Category £145.00 + £30.00 IPAF card and reg fee
2 Category £165.00 + £30.00 IPAF card and reg fee
3 Category £250.00 + £30.00 IPAF card and reg fee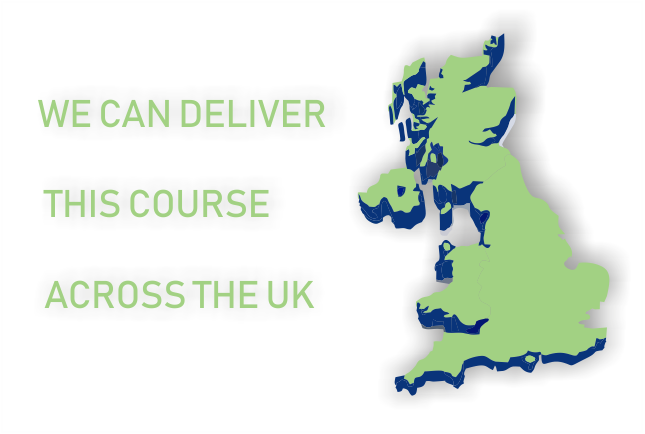 Course Aims
To instruct an operator to prepare and safely operate various types of Mobile Elevating Work Platforms (MEWP's) and to obtain an IPAF MEWP Operators Licence (Certificate and PAL card). Candidates can opt to train on 1 or 2 categories of machine. The training is valid for 5 years and is recognised by the Build UK Contractors Group.
At the end of the course the operator will:
Be aware of the relevant health and safety regulations
Be aware of accident prevention and control
Be aware of the needs regarding personal protection
Be aware of the need to refer to the machine operators manual
Drive the MEWP safely and manoeuvre the machine as required, to correctly position and carry out the required tasks in a correct and proper manner, inside and outside a building
Course Entry Requirements
Candidates must be at least 16 years old. No formal qualifications or experience are necessary. Candidates are not required to hold a driving licence.
A good level of comprehension of both written and spoken English is a requirement on all courses. Candidates must meet the requirements of IPAF's Health & Fitness Statement.
Any physical impairment or literacy issues should be discussed with LTC Training Services prior to making a booking so we can best accommodate your needs.
Course Content
The pre-use checks and daily maintenance to be carried out prior to commencing work.
The correct and safe method of operating the specific machine.
The correct emergency procedures, capacities and limitations to enable safe operation.
Selection and use of fall protection equipment covering, as a minimum:
Harness wearing; how to put it on and fit it properly
Lanyard adjustment; adjusted for machine and candidate
Attachment to the MEWP; designated anchor point and karabiner locking
Proof of inspection; candidates to check if their harness has a proof of inspection (please note that inspection is not covered in this course. Current recommendations HSE and IPAF H1)
Who will benefit
IPAF Operator Training in the use of work equipment is a requirement to ensure compliance with health and safety legislation. IPAF (International Powered Access Federation) approved training is vital for anyone operating a mobile elevating work platform (MEWP). Successful candidates are issued with a PAL card (Powered Access Licence) which is proof of competence in the safe use of aerial work platforms. Boss Training is a member of IPAF and delivers IPAF approved training courses that is endorsed by the UK Contractors Group (UKCG).